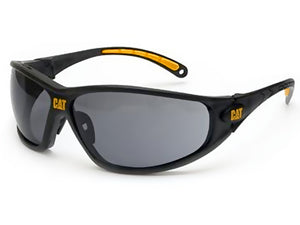 Lunette G-Tread 104C Fumé avec Corde
SPÉCIFICATIONS
LENTILLE :
Réglage de l'inclinaison de la lentille avec mécanisme à cliquet à verrouillage par enclenchement.
Lentille simple enveloppante à 180 degrés,2 matériaux en polycarbonate testés à la vitesse pour protéger contre les chocs.
Lentille optique de classe 1 cristalline pour une usure continue.
Revêtement anti-buée, enduit dur des deux côtés pour résistance aux rayures.
CHÂSSIS:
Protège-sourcils de protection injecté en nylon poli chamoisé.
Ajustement des branches sur plusieurs longueurs avec 4 positions de verrouillage.
Composite de pointe en PVC haute confort.
Ajustement de nez en PVC moulé pour plus de confort.
Conforme aux normes de sécurité:
ANSI Z87.1:2015
CE EN 166:2001
CAN / CSA Z94.3:15
AS/NZS 1337.1:2010
Poids : 0,1376 lbs (0,06 kg)
Safety glasses G-tread 104C Somke with string cord
SPECIFICATION
LENS
Lens inclination adjustment with snap-lock ratchet mechanism, single wraparound 180 degree lens.
2 polycarbonate material tested at velocity to shield from impact.
Crystal clear optical class 1 lens recoended for continuous wear.
Fog prevention coating.
Hard coated both sides for resistance to scratching.
FRAME
Protective brow guard.
Injected in buff polished nylon.
Multi-length temple adjustment with 4 locking positions.
High comfort PVC tip composite.
PVC nose fit molded for comfort.
 In compliance with standards:
ANSI Z87.1:2015
CE EN 166:2001
CAN / CSA Z94.3:15
AS/NZS 1337.1:2010
Weight: 0.1376 lbs (0.06 kg)